Center summary
staff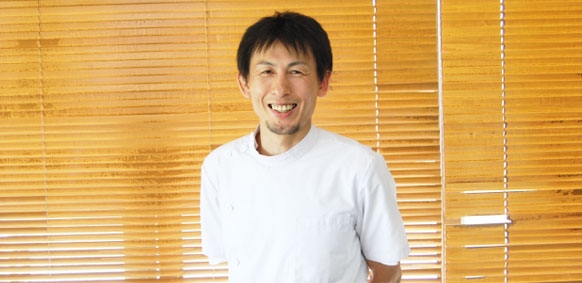 Mayor of center  Seiji Uematsu
Chiropractor JudoTherapist
(Universal chiropractic college Graduation)

"I find out a pain of a patient and prime cause of illness and support the best to be improved."

History
In 1996, I practice medicine as the House of Uematsu bonesetting, a chiropractic office.
I establish the alternative medicine center that adopted macrobiotic in 1999.
I begin the hemocyte analysis that macrobiotic
I receive macrobiotic instruction than Michio Kushi.
In 2002, I reach it including a macrobiotic cooking class at the present.
I inspect the facilities of nature cures such as United States Germany.
I start a stay type medical treatment program, a hospitalization program in 2006.
It is unfolding to facilities of the general nature cure, life therapy.