Access Map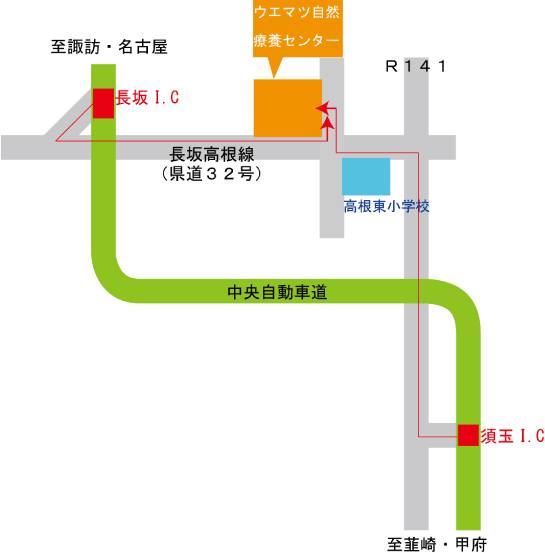 ● It is 5 minutes by car from the Nagasaka interchange
● It is 10 minutes by car from the Sutama interchange
● It is 10 minutes by car from the Nagasaka Station
● It is 25 minutes by car from the Nagasaka Station
※ It is 100m up The east Takane Elementary School to the north.
Basic information
〒 408-0002 1098-3, Takanechomurayamakitawari, Hokuto-shi, Yamanashi
TEL 0551-47-4585
It completely needs reservations, and our House goes. When you come, please be reserved over a telephone by all means.
In addition, consultation heard the questions such as the treatment time.
Please talk willingly. I wait for coming of all of you heartily.